Bishop Kelly High School Cafeteria
Bishop Kelly High School, like most schools, has insanely busy lunch rushes that are difficult to keep up with for even the most seasoned veterans. They had the same question that every school has: 
How can we, as a school, execute one lunch period for all students effectively and efficiently?
Enter BSR for the solution: Redesign the classic single-entry, single-exit food service cafeteria into a modern day multi-stationed cafeteria with the ability to service the entire student body in under 20 minutes. Yes, in under 20 minutes.
To properly execute this project, we had to collaborate with architects, engineers and designers for several months and then with the school's representatives and industry experts. Something completely in our wheel house. We were able to establish a new flow for food service production and delivery to the student body in less than six months.
The entire process included removing the existing hood, equipment, service lines and providing new systems and equipment. Needless to say, there were many challenges along the way that the entire team had to think through and overcome. But that's what we do at BSR Design and Supply.
The goal of servicing the students in one lunch period has been achieved.
We want to thank the Bishop Kelly staff and the rest of the team for a successful project!
If you are a school looking to have the same cost-effective result, please reach out to David Meek at [email protected]. We look forward to helping you achieve your goals!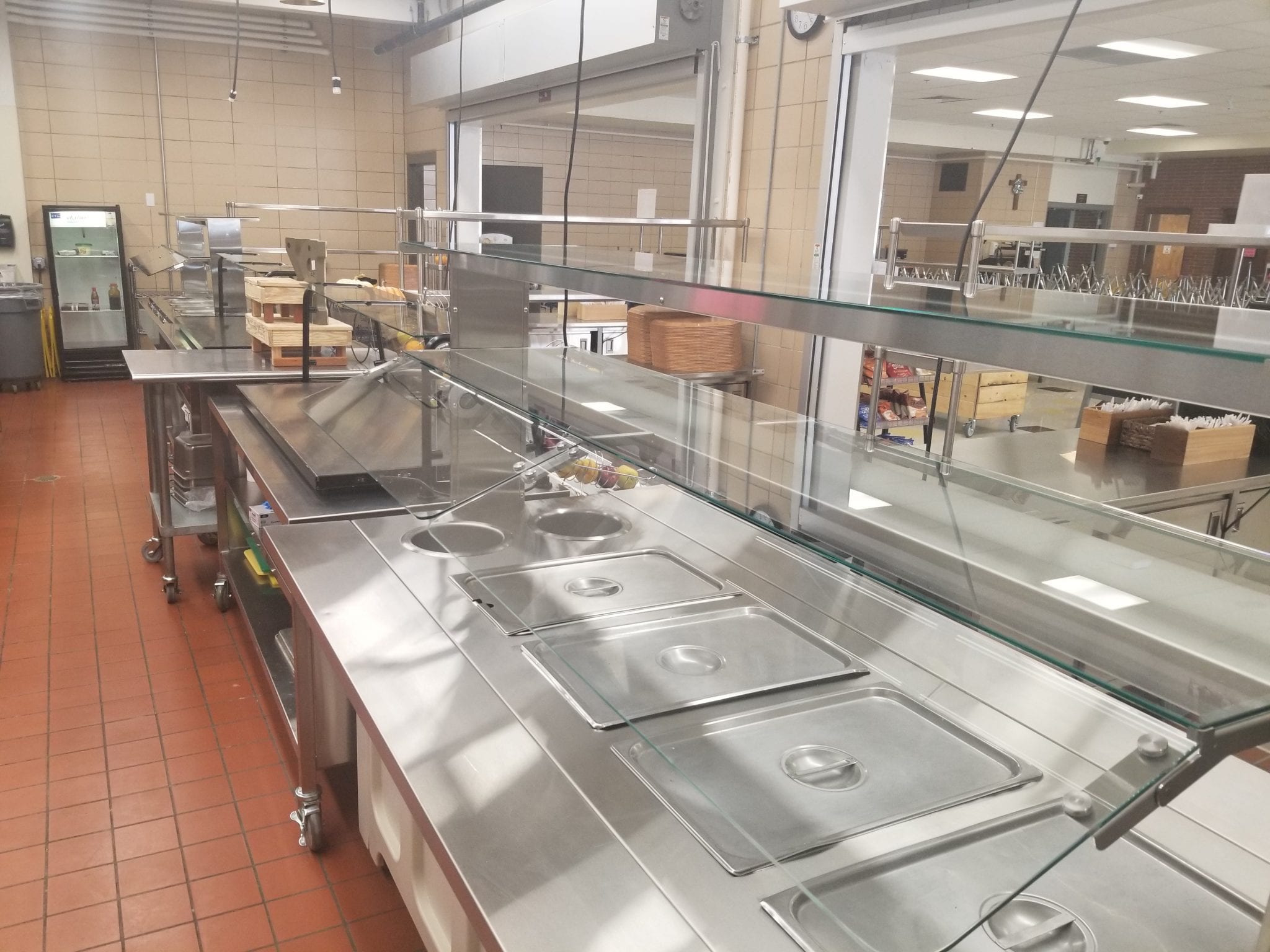 GET IN TOUCH FOR MORE EXAMPLES