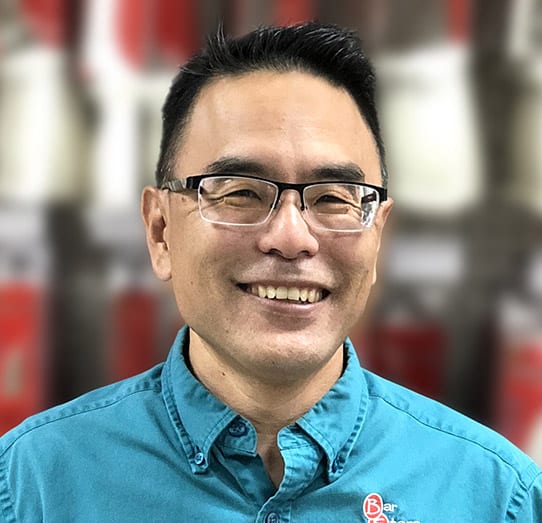 Brian Shiroma
Sales
A bright ray of sunshine each time he sits at his desk, Brian joined the BSR Design & Supplies team in 2017, never having been a customer. He enjoys helping customers identify and select the best foodservice equipment for their business.
Brian has worked in several different industries including specialty coffee, non-profit, food service, high end jewelry, and teaching. He has  taken on roles in finance, sales, production, customer service, and management. He does his best work coming alongside others to help them achieve their pursuits. Brian is an avid reader and loves to explore new places (as well as thoughts, ideas, and skills).
He earned his BA in Math and Accounting at Northwestern College and his Teaching Certification at the University of Hawaii.
He is very much like his adjacent co-worker, less the instigator, speedy, and accuracy parts. He loves being in charge of the "NO" button and answers recorded messages and telemarketers for fun.