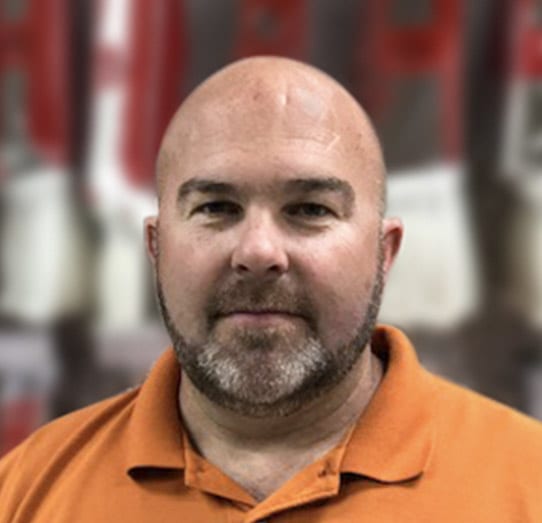 Jeramy Wells
Installer, Project Manager
Jeramy started with BSR in 2003, coming from an Auto body production manager position while working part time as a waiter for a local Restaurant. Early in his career he worked at all 3 local Pizza hut locations. This is where he picked up the restaurant business. Plus with his mechanically ability he has learned over from being on the farm when he was little and the Auto body industry. It has been a great asset to BSR. In 2006 he acquired his HVAC Journeyman license on to taking and getting a HVAC Contractors license.
After being one of the top hood installers in Idaho he moved in to sales which became a great for answering tough in the field calls to help customers out in a pinch. Plus keep training for hood install crew after him. Jeramy still had to get out and get his hands dirty in sales. Which that was the great part of having him. Since being a small company we had to wear many hats and he wasn't ever the one to turn a challenge down.
As a salesman he picked up several accounts that he was the only one that they would work with. This came from his integrity to get things done and almost never over promised what BSR or he can provide.
After sales he moved into Install Manager trainer position. We chose Jeramy because of his problem solving ability to get the customer what they want. Some of his work has been totally out of the ordinary but that what sets BSR apart from the others. If a customer thinks of it he pretty much can do it. He had to learn of the years he is not superman and had to be comfortable telling a customer no. Not that he didn't want to do it. He couldn't hold up his end of the deal and didn't want to let the customer down. He was honest with them and found a solution they would be happy with. That he felt went a long way in customer's eyes. So after 17 years with BSR Jeramy still is has humble as the first time we met him. He has mentioned many times with this job you count your blessing with what things go well and always face up to your mistakes. This humbleness is one of the many qualities that we find in Jeramy and once you meet him, you will too.