COMMERCIAL KITCHEN DESIGN SERVICES
KITCHEN FLOW
Using AutoCAD software and arduous years of experience in Kitchen design and flow, we work alongside you to figure out the maximum usage for the available space with your concept.
Contact Us Today
PROFESSIONAL DESIGN STAFF
Keeping projects moving forward is difficult, but solving complex problems before they come to fruition saves a lot of time and resources (did I mention $). Responding quickly is one of our highest priorities. We provide equipment schedules and specifications for all your subs to make it easy for your contractor to manage (included with the layout).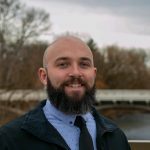 Jaryn Watt joined the BSR Boise Team in March of 2022 following a decade of experience in the Front of House in various restaurants throughout the Treasure Valley. Hard Driven and Customer Service is his goals and is excited to see what he can bring to BSR going into the future.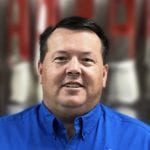 Doug joined the BSR Design & Supplies team a in 2018 after having been a long-time customer. He and his wife created and operated several frozen yogurt shops as well as a gourmet hot dog and wings shop. He enjoyed the family and community aspect of owning and operating small food-based businesses.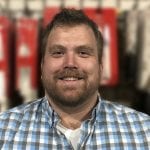 Tink started his career as a cook and future chef right here in Southeastern Idaho. Over the course of 15 years, he spent time in Oregon, Montana, Idaho and Michigan. Most recently, he was the General Manager of an employee cafeteria at the INL. Prior to that he was the General Manager and Executive Chef of the Lone Peak Café and Yellowstone Conference center at Big Sky Resort.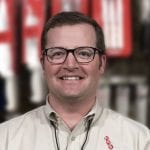 Andrew has led the Idaho Falls Design team for the past 5 years. As a designer Andrew is involved in many projects from the planning phase through opening.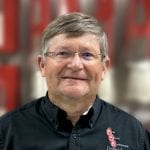 Tim started with BSR in 1982 and became a stockholder in 1987. In the beginning he would design, sell and install foodservice establishments. Currently he mainly does the design for the Twin Falls location and helps with training of new employees with focus on the design and build team. He is always looking for better ways to service BSR's customers and is never happy with the status quo. In his spare time he likes to Bike, golf, fish and travel with his wife Jill who has been his partner and support at BSR from the start. Tim has a deep respect for all his customers and the hard work and risk this industry demands. His greatest thrill is to see his customers success and knowing BSR helped.
Design with us!
Sit down, relax. We design in the same room with you. Watch as the process unfolds with your direct input and full collaboration with our designers. Discussion and reasoning are more important to us than the drawing. We are able to find out what you are truly looking for from listening and asking strategic questions to help synergize our efforts in making your vision come to life.
No Architect?
Just need a simple drawing to see it your concept will work in a potential space AND there are no current AutoCAD plans? There is a nominal fee for measuring the building and putting it into AutoCAD. No charge if the plans are already in AutoCAD. Did you hear that? NO CHARGE.
Other Considerations
Need a more detailed drawing?
With our sister company Concepts Restaurant Design Group we can provide elevations, rough-in etc, pretty much whatever you want. Competitive pricing for this service
Hood drawings
With engineering specs to obtain the permit. We ensure our custom hoods have their own permit before installation by providing engineered drawings showing the calculations for air flow. We also make sure they are installed correctly and that the contractor knows what is required to meet code. This is all part of the price for a hood. If it doesn't pass, there's no pointing fingers because it is our job to know what the local code officials need. Many times jobs can be delayed months with extra costs if local codes are not known. Code officials from various locations interpret codes differently and there is really nothing you can do. We specialize in knowing the codes of different cities within 150 miles of each of our three locations.