MESA TACOS + TEQUILA
What do you get when you have a historic building and an ambitious, taco-loving dreamer?
Crushed hopes and dreams. Usually. But in this case, you had something that (surprisingly) went together better than peanut butter and jelly on toasted white bread. Maybe we should say chicken and tortillas in this case?
However you put it, Mesa Tacos + Tequila is a slam dunk startup in Nampa, Idaho because of its solid leadership team and powerful, innovative and inspiring staff.
But there were some challenges that made opening Mesa Tacos +Tequila more difficult than most.
Challenge #1
Space. It's a historic building. It was build nearly a hundred years ago with one specific aim in mind: Create a space that is really hard to work with.
All joking aside, this was a narrow space built for office workers. It was not designed for food. Due to accessibility requirements, there has to be enough space for two people to walk by one another "comfortably." But you can't have space for people to sit and eat on one side of a narrow pass-though and still have enough room for a kitchen.
Our BSR team members were able to reverse-engineer various solutions and ultimately designed a custom pass-through shelf between the kitchen and the front of house that functions as a place for clean dishes and a food pass-through.
You have to get creative when available room is an issue.
Challenge #2
Space…. again.
Ultimately, BSR team members were able to get the main kitchen and seating areas planned out efficiently with the pass-through shelf. But that didn't allow for any place to prep the food.
That is where the basement came into play.
BSR team members were able to design a "short" walk-in cooler that fit on one side of the the seven-foot-tall basement and an induction range and electric oven on the other with a number of tables to prep for the lunch rush.
We used every square inch of that space by creating custom solutions to fit the needs of Mesa Tacos + Tequila. The great part is that the owner didn't have to pay us any more than he would have for a standard build-out.
Mesa Tacos + Tequila is a one of a kind taco joint near the heart of downtown Nampa. Be sure to try them out if you are hoping for some amazing food.
Please visit https://mesatacos.com for more information.
BSR always delivers superior service and problem-solving. All you have to do is hand over your problems and we'll take it from there!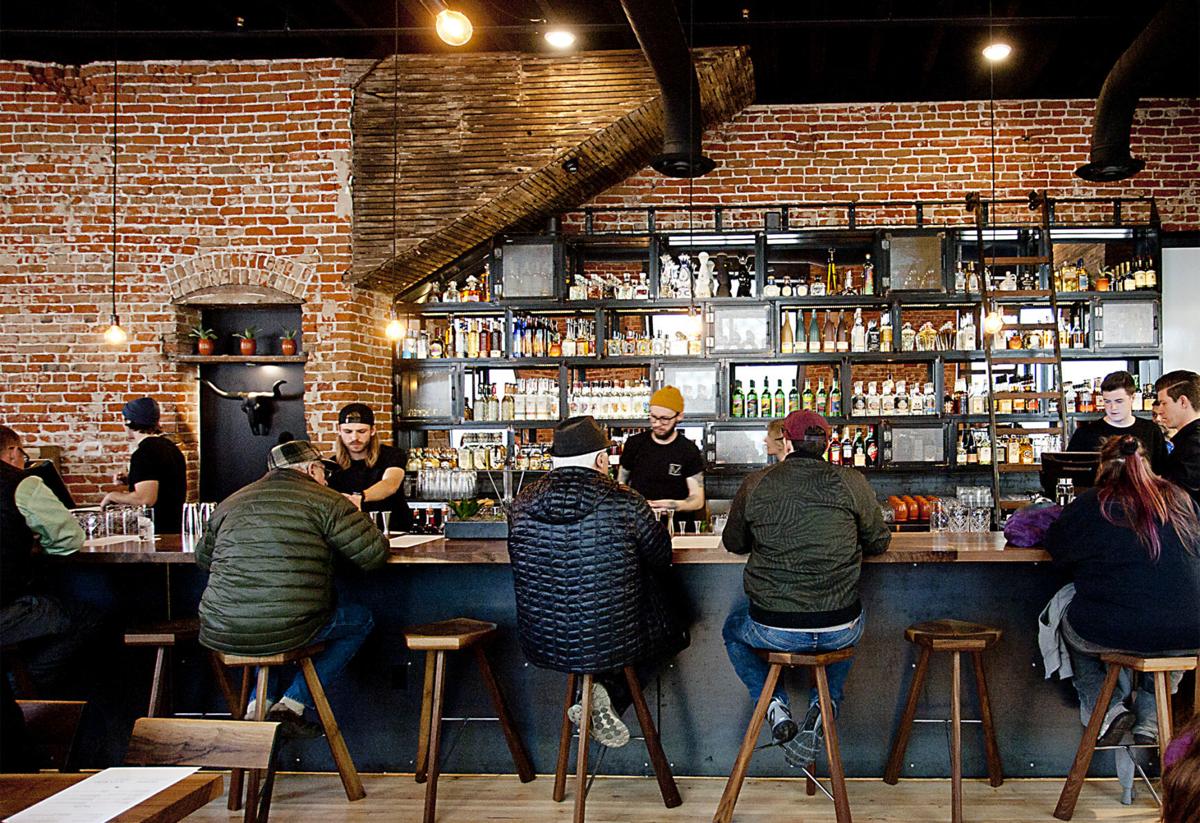 GET IN TOUCH FOR MORE EXAMPLES