HOLIDAY INN
Have you ever worked for a company and been presented with a problem nobody could solve?
That never happens to us… Mostly because we have a great team of people who help us solve every problem, and not only because my boss is reading my case studies.
In the case of Holiday Inn, one consultant found himself in a situation where he really was not able to solve a number of hood install issues for a new Holiday Inn.
The Problem….
This consultant had brought on a particular hood dealer that was less than noble in helping to solve some serious build-out issues on a challenging hood install.
The hood installer didn't want to get involved and passed the buck to the mechanical engineer for a solution. But the ceiling was just too low to get the size of duct required into the space and there was no way to meet city code requirements.
The kitchen was on the bottom floor of the hotel and the remodeled duct had to go horizontal. Not an easy solution…and a solution that actually wouldn't work with the remodeled hotel.
Enter BSR…
The BSR crew reviewed the plans to see if there was a way to resolve the problems and provide a solution that allowed the Holiday Inn to keep the same cook line but have a smaller Class 1 duct that would still meet city code requirements.
Four feet of hood was for convection ovens. Another eight feet of hoods for fryers, stove top and dishwasher. City code requirements would require a 12-foot hood in this setting to be vented. Through the dining room. At a height of only 80" above the floor.
That's a little close to your head…
The solution was simple. Make two six-foot hoods and replace the existing dishwasher with a CMA Ventless dishwasher so it didn't have to be under a hood.
This solution provided an exception to city code requirements and allowed a different path for the hood venting.
Problem solved.
BSR always delivers superior service and problem-solving. All you have to do is hand over your problems and we'll take it from there!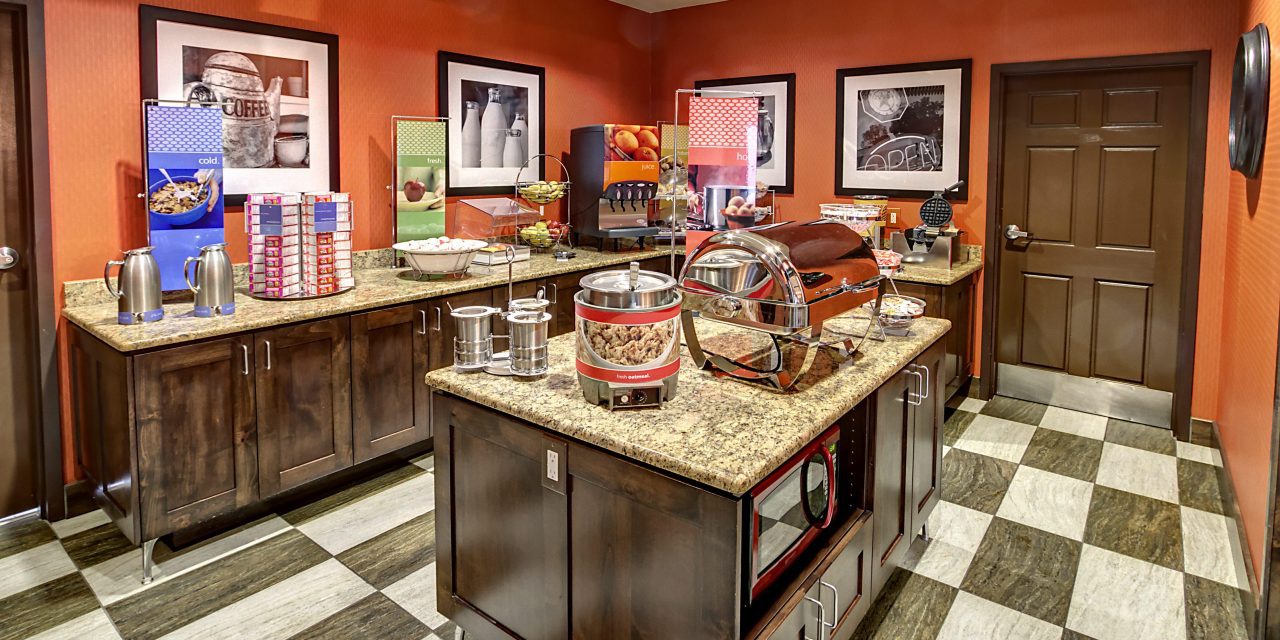 GET IN TOUCH FOR MORE EXAMPLES